What is Cupping Therapy?
Cupping therapy is one of the oldest and most effective method for improving blood flow and releasing the toxins from body tissue and organs. Now in modern days, it is used for many other purposes as well.
It is a therapy in which the physical therapist puts special cups on the skin to create suction. Because of this tissue beneath the cup drawn up and swell which increases the blood flow to affected area. Increased blood flow under the cups draws impurities and toxins away from the tissues & organs towards the surface for elimination. It also helps to relax underneath muscles and gives a lot of relaxation when in pain.
Cupping therapy is used for both healthy people ( for wellness and rejuvenation) and those suffering from ailments. Localized ailments that benefit from this therapy include a headache, lower back pain, neck pain, knee pain, muscle strains, nerve pains and many more.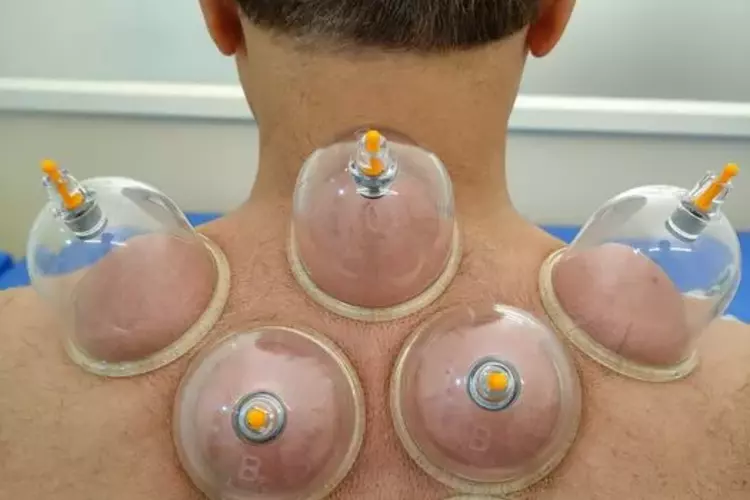 Benefits of Cupping Therapy :
Cupping helps to increase the blood flow to sore areas in muscles.
It provides required nutrients to the applied area and promotes healing.
It provides pain relief & help ease the symptoms of many common bones and muscles disorder. By doing this therapy the small nerves inside muscles gets excited and release pain-killing chemicals.
This therapy can be very relaxing and help to reduce muscle stiffness, restriction, scars and adhesions. It also decreases swelling and increase range of motion.
Cupping helps to reduce pain and inflammation.
It is safe, non invasive treatment.
it provides Rejuvenation for body organs.
Facilitates healing process and strengthens immune system.
Conditions Treated:
Orthopedic conditions such as back pain, neck pain, knee pain, muscular pain and stiffness, joint pain, and nerve related pain.
Post surgical / fracture stiffness.
Arthritis, Rheumatic diseases and fibromyalgia.
Migraines, Anxiety and depression.
Varicose veins and many more.
Also Read: What is Dry Needling?