What is Therapeutic Exercise?
Therapeutic exercise is the methodical and systematically executed exercises or body movements to enhance and restore physical function. Exercise is defined as any physical activity that improves or maintains physical fitness and overall health and wellness.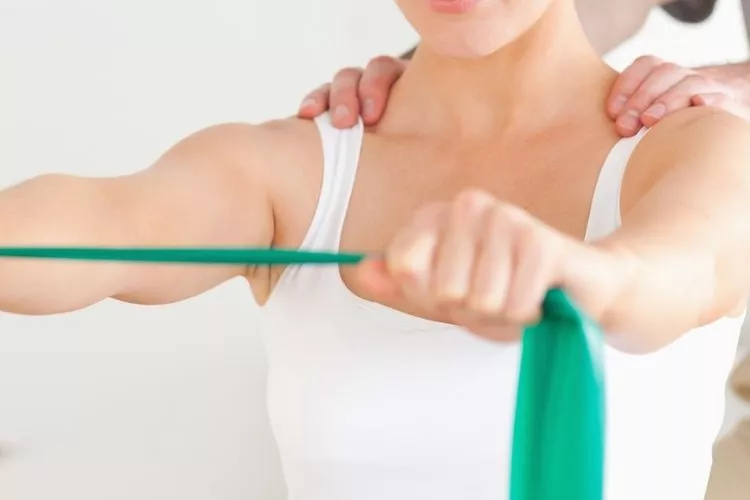 Aims of Therapeutic Exercise
The main aim of a therapeutic exercise plan is to achieve an optimal level of pain free movement during normal to complex physical activities.
To enhance and restore physical function.
To prevent loss of function.
To enhance a patient's functional capabilities.
To prevent and decrease impairment and disability.
To improve and maintain overall physical fitness & sense of well-being.
Our experienced physiotherapists will analyze you and determine the type of Exercises which is required to regain the level of physical activity that you were acquainted with before your physical issue. Our Physical Therapists will also prescribe you the exercises which will help you to meet your short term as well as long term goals.
Types of Therapeutic Exercises
According to the aim and purpose of the exercises it is classified into many types :
Range of motion exercises are done to maintain and improve range of motion as traditional ROM exercises (passive, active and active assisted ROM exercises). Techniques of tissue stretching & joint mobilization are also under this category.
Muscle Performance Therapeutic exercise are done to improve muscle strength and endurance exercises.
Postural exercises are done to improve or correct the faulty posture.
Balance and coordination exercises are done to correct and improve the balance and coordination of an individual.
Relaxation exercises to induce relaxation.
Breathing exercises and circulatory exercises are done as area specific exercises.
Also Visit: What is Manual Therapy?